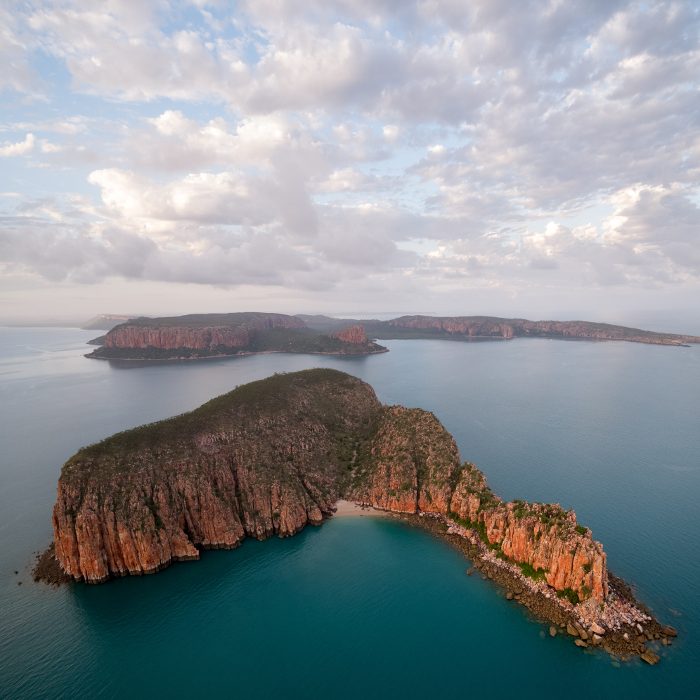 There are few places as accessible, but untouched, as the West Coast of Australia. The Kimberley region lies between the two nearest major cities of Broome (Western Australia) and Darwin (Northern Territory,) and both act as great starting points for your journey to one of the most naturally diverse wonders of the world! 
In terms of size, the Kimberley is larger than 75% of all countries, and has a whole host of tours ranging from a few days up to several weeks – across a vast expanse of scenic beauty. We thought that this natural wonder of the world deserved a five-step guide to travelling there, as the wide range of activities on offer is guaranteed to capture your imagination.
Step 1: How do I get there?
If you choose to travel by vehicle, it is only possible during the dry season, and even then you are risking a great deal in one of the least densely populated places in the world. 4WD knowledge and experience is a must, with accommodation options, supplies, and services along the way being altogether sparse. The extra work means this route is not for the faint hearted; but luckily, there is a solution for you!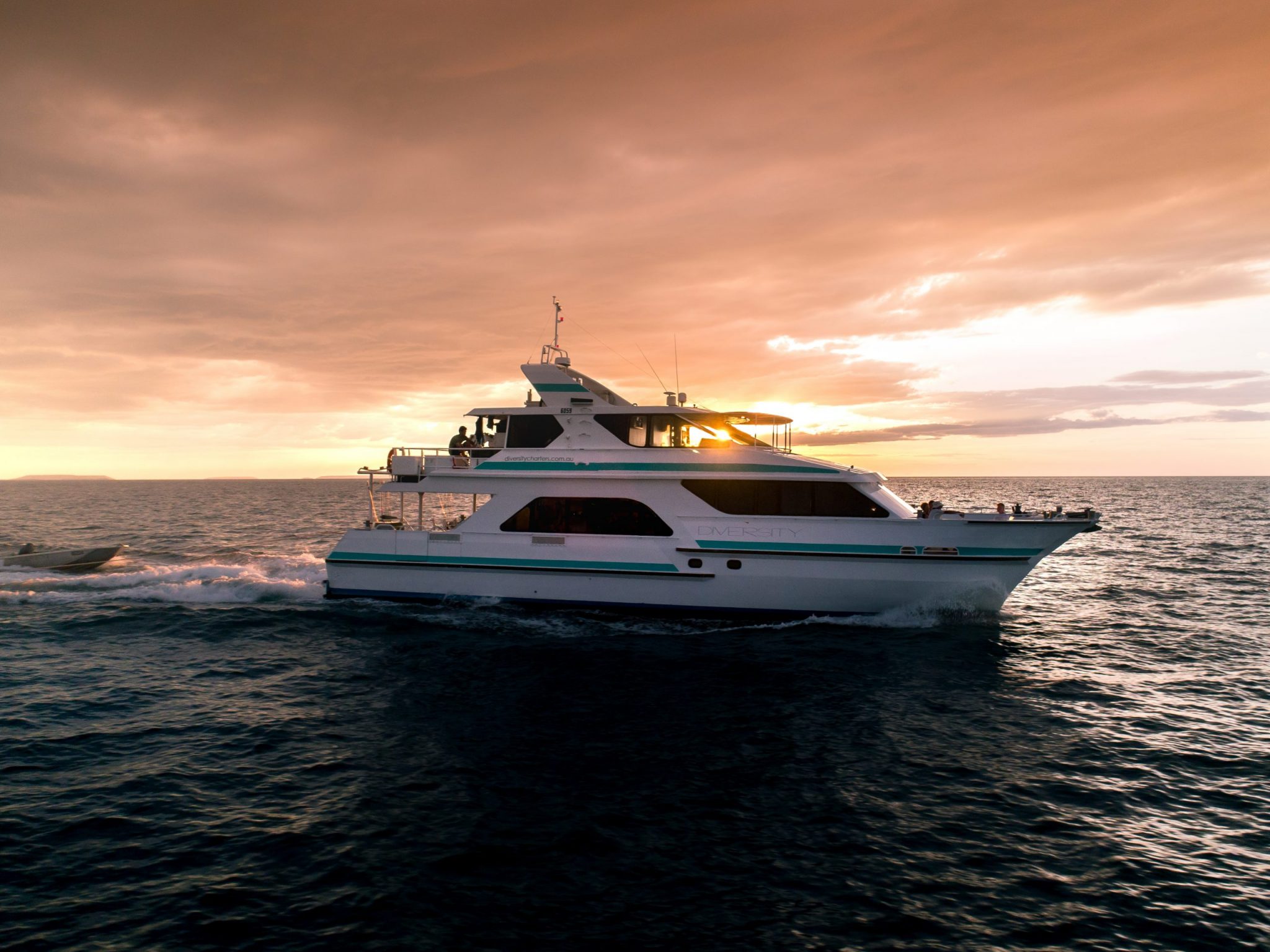 Exploring the Kimberley with Diversity Charters allows you to see the region aboard a luxurious ship, designed in mind with a complete focus on each passenger's comfort. Everything, including the transportation there, is taken care of allowing you to focus on your remote holiday instead of having to worry about the logistics of getting there.
Step 2: How will I be looked after?
Trips to the Kimberley are usually taken aboard small-medium sized ships. With Diversity Charters, you are getting the highest level of serviceability possible, as no more than 12 passengers are on-board at all times, making us more than confident in our ability to accommodate each and every guests needs. 
Your vessel is equipped with 3 dinghies that can allow you to explore this expanse with only you and your guide – now that's rare! Having these smaller tenders means you can reach isolated areas that for the most part, are impossible to access by land. You'll have the benefit of being led by a knowledgeable guide, who is a part of the landscape 24/7 365 days a year, while the Chef and crew on-board take care of all your other amenities so you can remain focused on enjoying your journey. 
Cruising the Kimberley region with Diversity Charters allows you to enjoy adventure by day, and experience the luxury of a 5 star chef and team waiting on your every need by night. There's no need to drive, cook, or plan out each of your day's activities, as the perfect itinerary has already been created for you, with you in mind, as opposed to tour operators who cater to the largest group possible.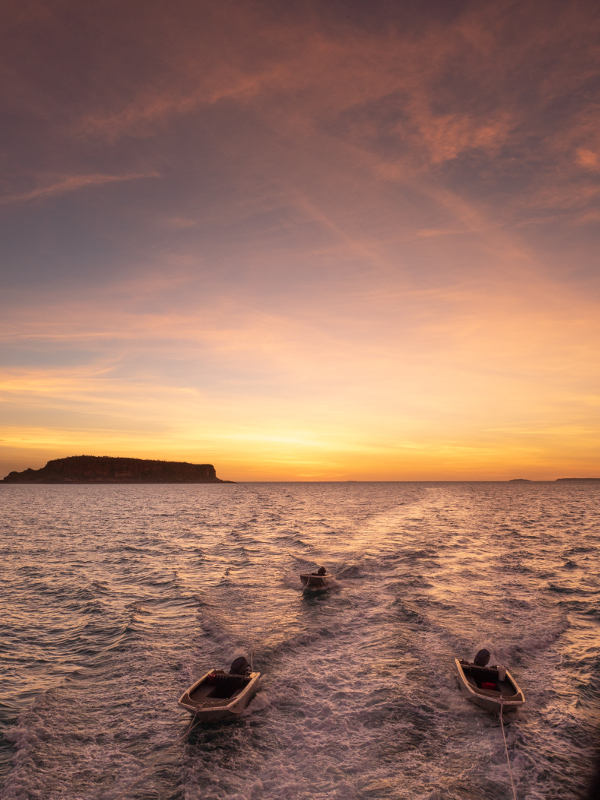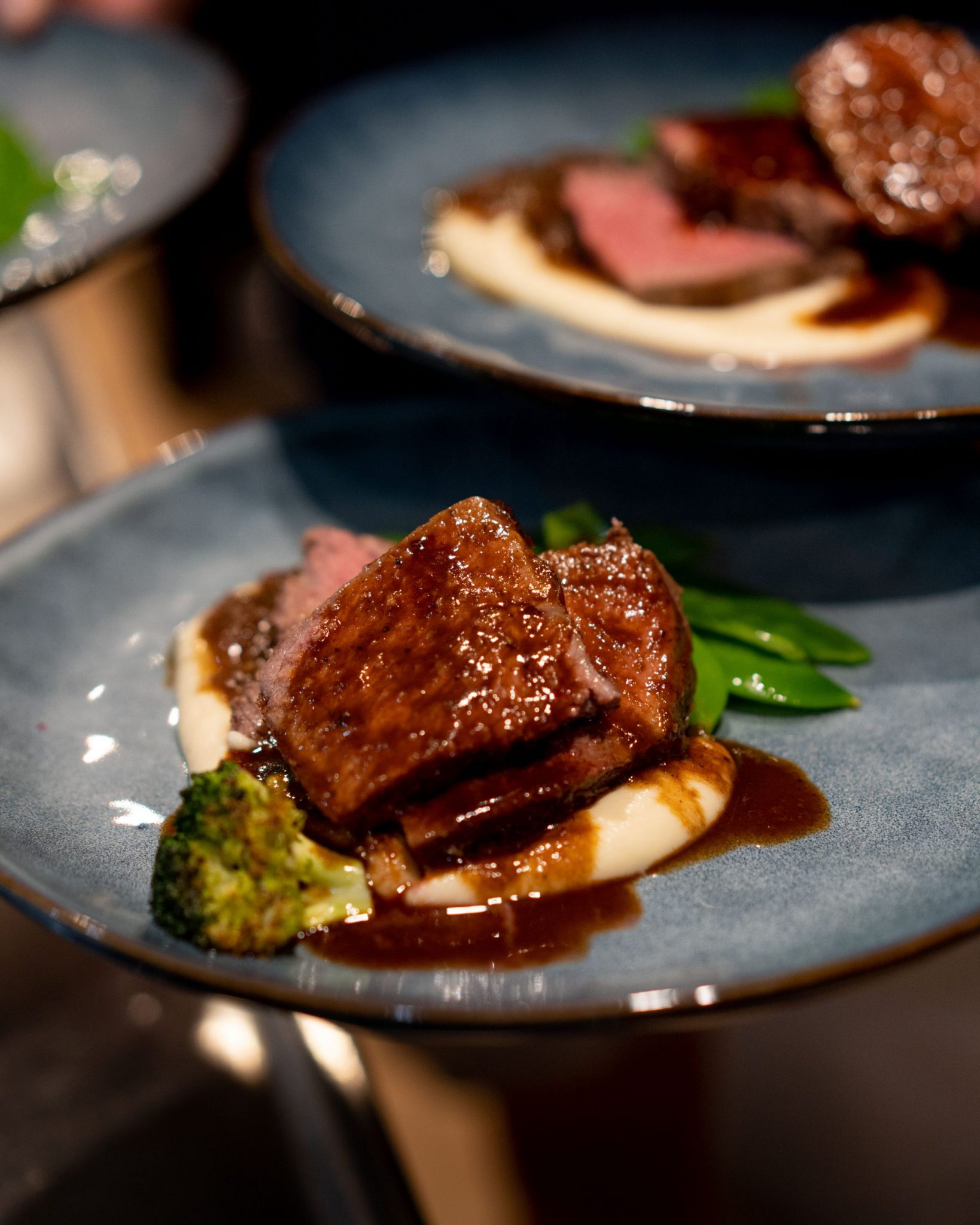 Step 3: When should I visit?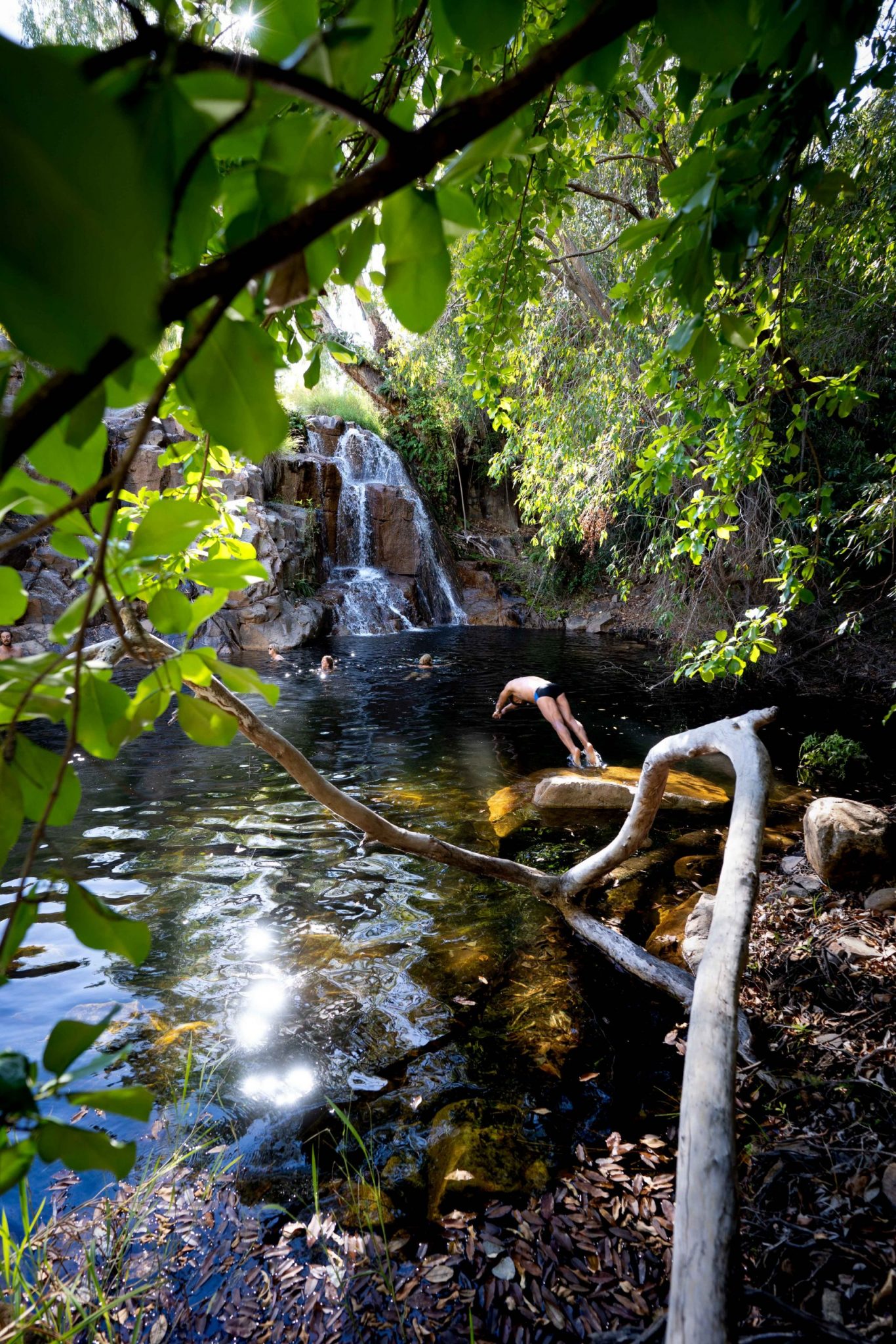 The Kimberley region experiences two distinct seasons–a dry season and a wet tropical monsoon season. Most of the rainfall in the area occurs from November to April (wet season), which severely restricts travel (both by land and sea) due to the flooding of the gravel and dirt roadways that make it accessible.
The best time to visit the Kimberley is during the dry season, which runs from May to September. At the beginning of the dry season, you are far more likely to get a glimpse of the area's amazing waterfalls. It is important to note that this region is generally regarded as one of the hottest places in all of Australia, where temperatures can reach upwards of 40°C (108°F) as the wet season approaches during November. In the dry season, temperatures are much more hospitable, with highs averaging around 25°C (80°F) during the day.
As most of the areas national parks open fully during the dry season (not the case during the wet season), wildlife is far easier to spot due to the fact that animals are not as far spread out. This is because during the wet season, the rains allow the floodplains to absorb a much greater portion of animal life.
In terms of packing for the journey, you'll want to focus on clothing designed for warmer weather. But bringing a light jacket and a pair of long pants is a good idea in case of cooler nights or the odd passing shower. Since sunny skies will be the common norm, it's also wise to bring a good pair of sunglasses (polarised) and a hat!
We recommend that if you don't already, a bit of exercise leading up to the big trip will mean you can enjoy all the adventurous activities available in the Kimberley region. As mentioned before, cruising is far easier than any land-based journey, but we recommend you still prepare yourself by taking longer walks before your trip. Of course, there is always a reward, mainly in the form of the natural beauty and intrigue to motivate you throughout the hike!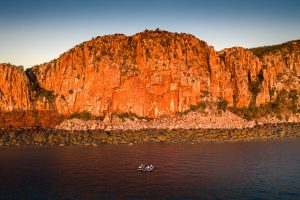 Voltage in Australia varies at 230/250V, and we use 3-pin slanted plugs. While this may accommodate electronics from European, Asian, and African countries, you will likely need a converter and an adapter for your electronics if you are traveling from China, Japan or the United States of America. 
And finally, remember to pack more than enough of any prescription medications you require, along with over-the-counter medications for minor ailments that may arise during your trip as a precaution. 
Step 5: What will my itinerary look like?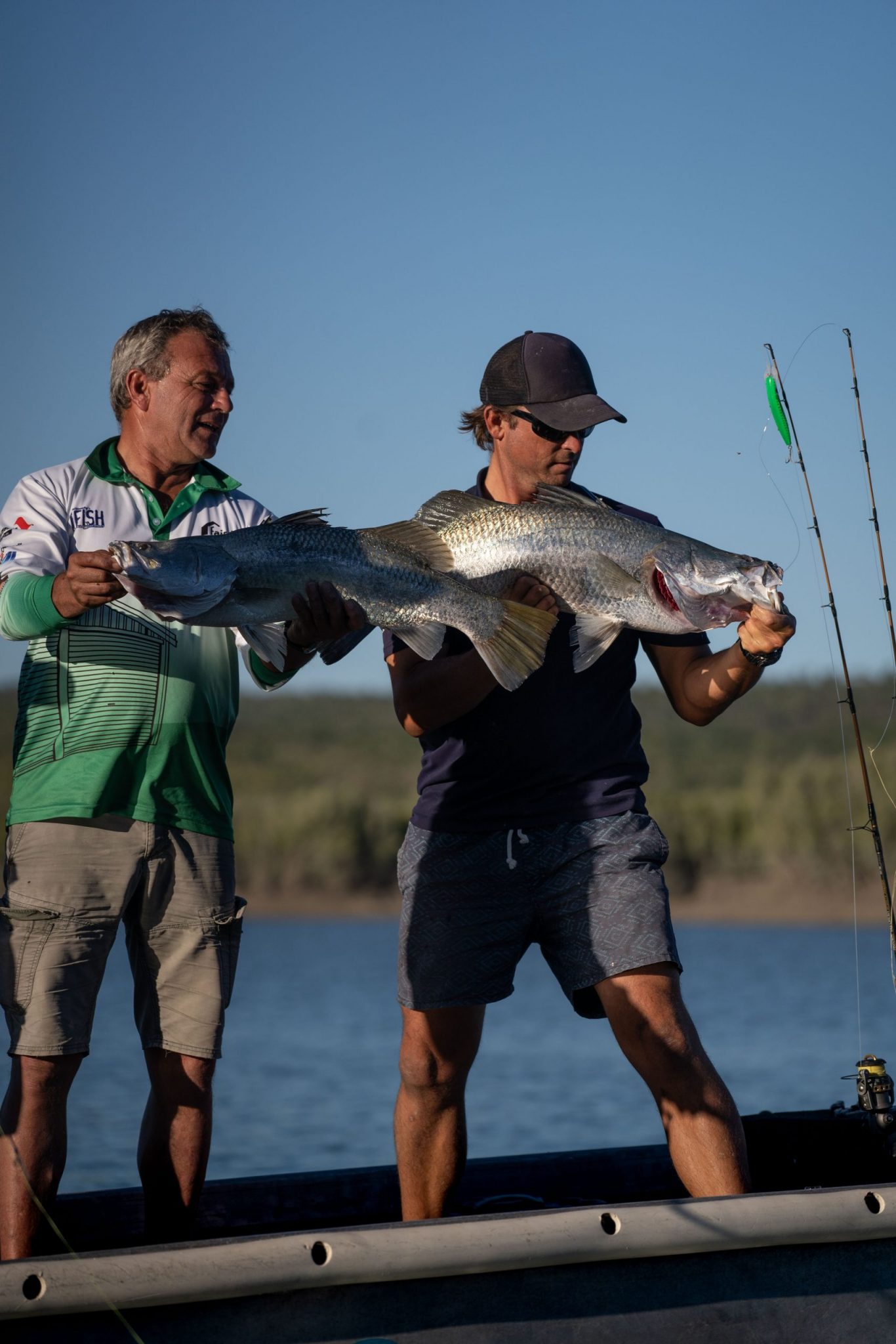 Here at Diversity, we thought it would be best of you experienced a day of travel with us here, on our blog:
You awaken to the aroma of fresh coffee and breakfast being prepared aboard our vessel MV Diversity II. Once you are re-energized and ready to go, the crew will land you on the beach and escort you to view a magnificent gallery of Aboriginal Art. You will experience a visual story of an ancient race of water people that existed in the area thousands of years ago. On your descent, stop and enjoy the view across the water. Once back on board it's a short steam into Doubtful Bay where you spend the day pursuing your choice of activities fishing, mud crabbing or exploring the many fresh water swimming holes the Kimberley loves to keep secret.
The opportunity to see these ancient indigenous art exhibitions is just one of the many reasons to cruise with us in Australia's Kimberley region, which offers a rare chance to explore untamed land without sacrificing on comfort. It's a primal place that few travellers ever get to unearth, providing unforgettable memories for all those who take part.
Diversity Charters is a Western Australian Family owned and operated charter company. We specialise in boutique cruises throughout the Northern & Western  Australian Coast:
Find Out More About Kimberley Cruises Here.