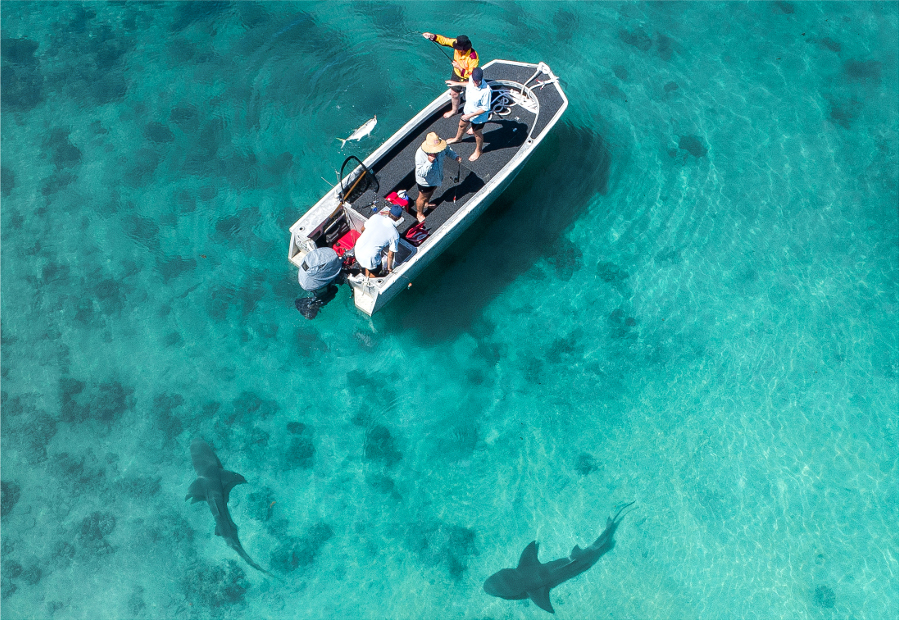 The many physical aspects of Australia's Northern Kimberley have made it a must visit for the savvy world traveller. The rivers, water falls, coral reefs, islands and pristine wilderness, make this remote area one of Australia's most breathtakingly beautiful. The sun will set and rise on spectacular vistas seen nowhere else in the world!
There is so much to take in, actively and passively, during your Kimberley River Cruise, that at Diversity Charters our goal is for our clients to not have hindsight and look back on their adventure to realise they have seen a lot above the tide line, but little with regards to what lives below it.
There is an easy remedy for that. Let's go fishing! You may be a novice or an experienced, fishing tragic. With our fishing junkets the "What can we catch? Where do they live, and What do they eat?" Are all reasonable questions, and can be easily answered by one of our dedicated, fishing professionals. They will put you on the bite, no worries. 
The following information will hopefully give you an idea of the Who, What, Where and When of fishing on board one of the Diversity Charters tenders.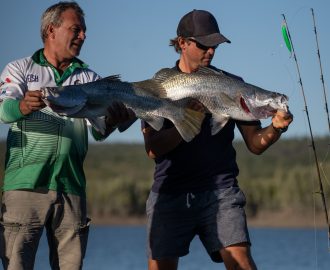 Our experienced guides can arrange a fishing expedition in the river, reef or inlet that will guarantee sore muscles the next day, from the battles with the local leviathans. 
What more motivation does one need than the opportunity to hook into some of the biggest, strongest and fastest fish in Australia, better yet the world. Our chef's can even cook up your catch for dinner if you desire. The information contained will help you with what a day fishing in the pristine waters of the Kimberley is all about!
The Iconic Australian fish to catch is the Barramundi. People travel across the world to catch this Australian apex predator in the wild, and are a wide spread species that can vary by name, such as the Australian or Asian Sea Bass.  As its popularity grew as a sport fish the Aboriginal name Barramundi caught on, meaning large scale river fish. These beauties inhabit both salt and fresh water. They can be found lurking around rocky ocean shoals, river mouths, mangrove roots, fallen trees or creek mouths. They are fast growers and are commonly found at the 65-80 cm length. Barra change their sex as they grow, with juveniles less than 80 cm fish most likely being males and those larger than 80cm are likely females. 
These apex predators can be caught using soft plastics, surface poppers or trolling minnow lures. You will know you're in the presence of these fish when they actively feed, as they can often be heard at night loudly gulping down surface bait. Your guide will refer to this as "Boofing",
a phenomena that just might happen to you, if you make the right cast!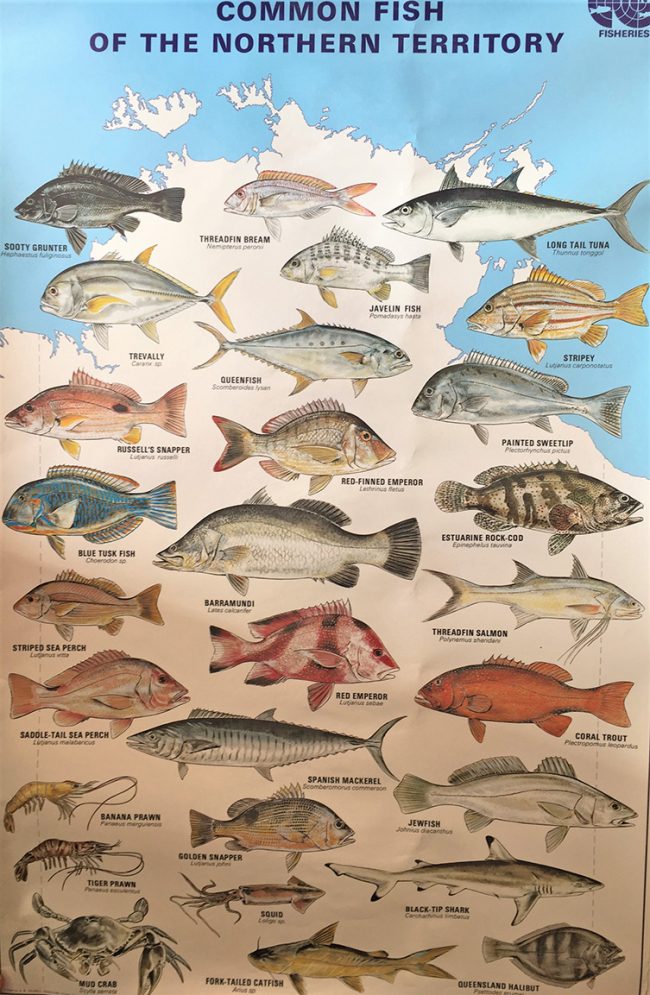 Two other must catch species often found hunting together are the prolific fighters referred to as the GT, Giant Trevally, and Queenfish or "Skinnies". Both species are aggressive and feed in packs with a big GT able to tow the boat (+25 Kgs) and metre long Queenfish trying to escape the feeling of being hooked by using long bursts of speed coupled with massive acrobatic jumps. They can be found wherever the tide rushes in or out, patrolling sandy beaches or near exposed rocky points and coral bommies.
They are possibly the two most exciting saltwater species to catch when using surface baits or poppers, as their explosive hits are legendary. Both species are average table fare but provide a much better fishing experience. We recommend surface lures and hard bodied lures that are retrieved quickly.
Imagine being a participant in this scenario. You are sitting on deck of the mother ship MV Diversity II with friends or family having an ice tea, coffee or maybe even a cold one? Suddenly, your crew's attention is averted and they excitedly point to the ocean and says "Look at that! A group of birds diving into the water." You immediately focus and become a witness to one of the regions aerial and underwater assaults that is all too common up in the Far North. One bird after another dive-bombing the once flat water, it then soon becomes a frothing whirlpool as the assault now is joined from below.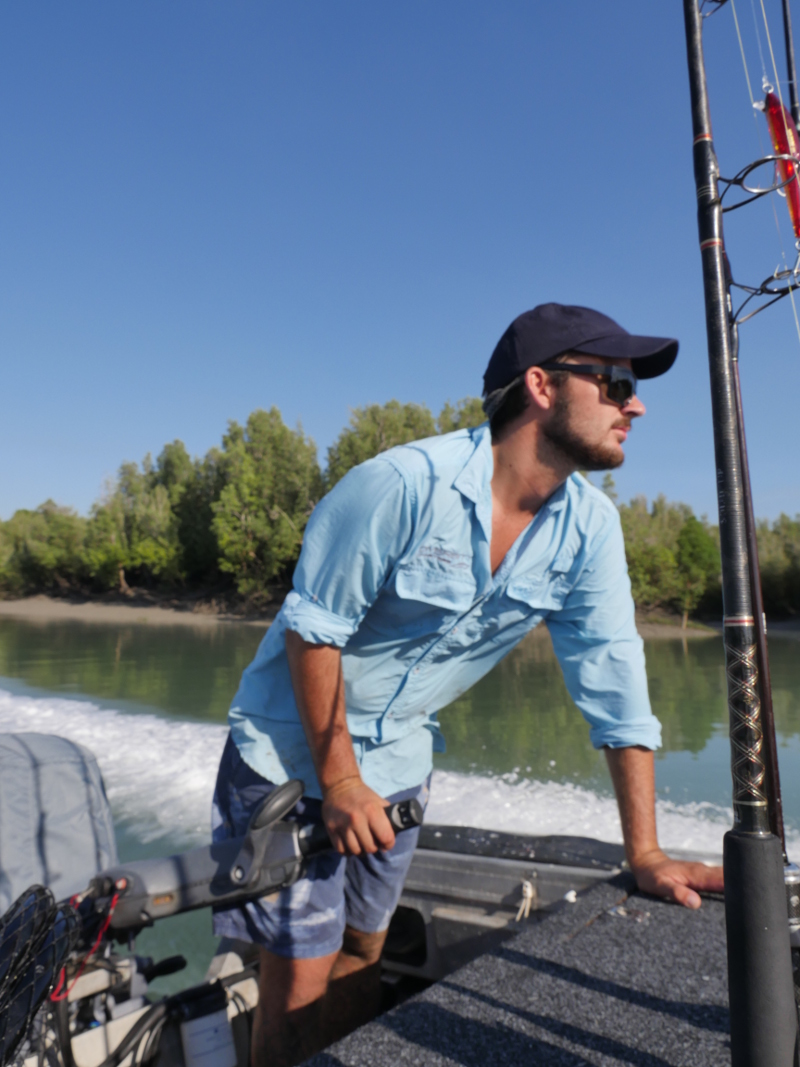 Legions of tuna, mackerel, and even sword fish have consolidated and pushed bait fish into a concentrated surface school with an all out attack. Fortunately with three tenders and round the clock service, we will get you where do you need to be! In one of our skiffs casting metal slugs at the boiling mass and reeling feverishly is our guess. What an unforgettable rush catching one of the various pelagics that inhabit the Kimberley. 
You may want to tone the fishing down a bit and focus more on species that can be caught at a more leisurely pace. We have you covered!
Maybe drifting baits like fresh prawns or white baits near creek mangroves and submerged wood. That's a sure fire way to hook beautiful and tasty Mangrove Jacks or Spotted Cod. It may sound a bit tame as presented but Mangrove Jacks and Cod pull tenaciously when hooked. Jacks are also one of few species of fish that when handled will actively try to lock jaws on your hand. A Cod may resist striking  your bait if a  massive Grouper or larger Cod has entered it's territory. Both species are similar in appearance. You'll know when you catch once since all have blotchy skin, large heads, squat bodies and sharp gill rackers. Some Grouper and Cod grow so large that they are too big to be caught (under normal fishing conditions.) 
The same pater noster bottom technique in muddy tidal runout water might land you an Australian Blue or Threadfin Salmon aka King Salmon. Not to confuse you, they are not related to northern hemisphere salmonoids nor the Australian Salmon that frequents our Southern coast in mass during cooler months. The Threadfin Salmon is larger than the Blue species and adults can be over a metre in length. Note on the accompanying picture the under side tentacles that the fish uses to find prey in the low visibility tidal water. They are excellent eating fish if served up the same as they are caught.
If you're stopped near a submerged coral reef then get out the rods and try to catch the striking Nannigai or possible Australias #1 best fish to eat, Coral Trout. Paternoster rigs with strips or squid pieces on circle hooks and big sinkers which can handle the bite. Soft plastics and jigs will also bring home dinner. 
Now it is understandable that this article deals with some of the most likely species to hook into while cruising the Kimberley. Be assured if there is a certain fish you fancy we will do our best to accommodate that  catch. We look forward to you wetting a line with us here at Diversity Charters!  
Diversity Charters is a Western Australian Family owned and operated charter company. We specialise in boutique cruises throughout the Northern & Western  Australian Coast:
Find Out More About Kimberley Cruises Here.