It's Your Kimberley Experience!
Day One – Depart Wyndham
Guests are collected at approximately 2.30pm from their accommodation venue in Kunnunura and transferred to the boat in Wyndham. Guests will be greeted with champagne and appetisers from the chef. Once on board, you will have the opportunity to meet the other guests and crew, be shown your accommodation and taken through our safety procedures. Whilst the skipper steams out of Wyndham, relax with a drink and nibbles overlooking a view of the famous three finger river system, the gateway to the Kimberley.
Day Two – Berkeley River
Enjoy breakfast on the way up the Berkeley River while the landscape changes in front of you. Grab your rod and steam to the head of the river in one of our tenders and watch as the fresh water pours over the rock bar and hits the salt water, a prime spot for barramundi. Back to Diversity for lunch and relax as the skipper moves the boat down the river. The afternoon will be lazy, kick back with a glass of bubbles in a fresh water swimming hole, before making it back to Diversity for dinner.
Day Three – King George River
Wake up to breakfast on the move as we travel up the King George River, the diamond in the crown of the Kimberley. Feel the full force of the waterfall, as the bow is placed under the 84m high water fall. Enjoy a walk up to the top of the falls and a light dip. After lunch have a swim in the beautiful King George crack, and head out the front for some awesome Bluewater fishing, before travelling around to the Berkeley River.
Day Four – Vansittart Bay
Experience the magic and the stories of the Bradshaw art that covers Vansittart Bay. With an abundance of Bluewater fishing options, here is one of the best spots for fresh sashimi for our chef to prepare. After lunch, we will explore a plane wreck of the DC-3 from WW II.
Day Five – Freshwater Bay
Once guests have enjoyed breakfast, they will have the opportunity to fish the river for Fingermark and Mangrove Jack. Guests can leisurely explore the Aboriginal artwork of the area. On the high tide the crew takes the tenders up for a swim at the local freshwater swimming hole.
Day Six- Mitchell River
Wake up in another magic spot, the mighty Mitchell River. One of the best spots to find that crafty Barramundi. After the morning fish, enjoy the cooling waters at Surveyor's Pool.
Day Six & 7- Biggie island
Explore the art on Biggie Island and enjoy a salt water swim, with the option to pick some oysters and do some blue water fishing.
Day Eight- Prince Frederick Harbour
Enjoy the serenity of Prince Frederick Harbour
Day Nine – Scenic Flight
After breakfast guests depart via helicopter through the Mitchell Falls to the Mitchell Plateau. Guests will then enjoy a scenic flight back to Broome.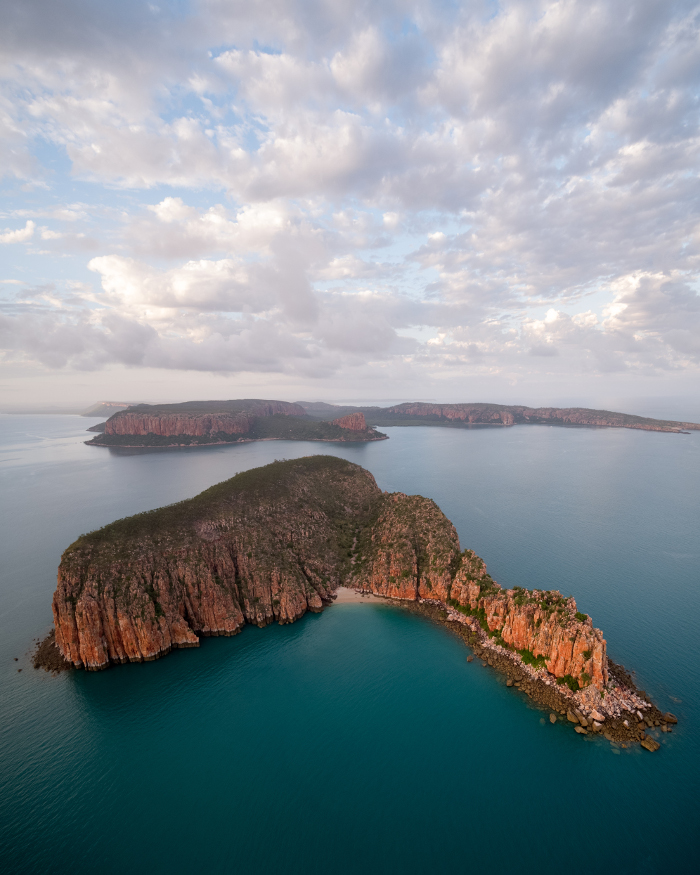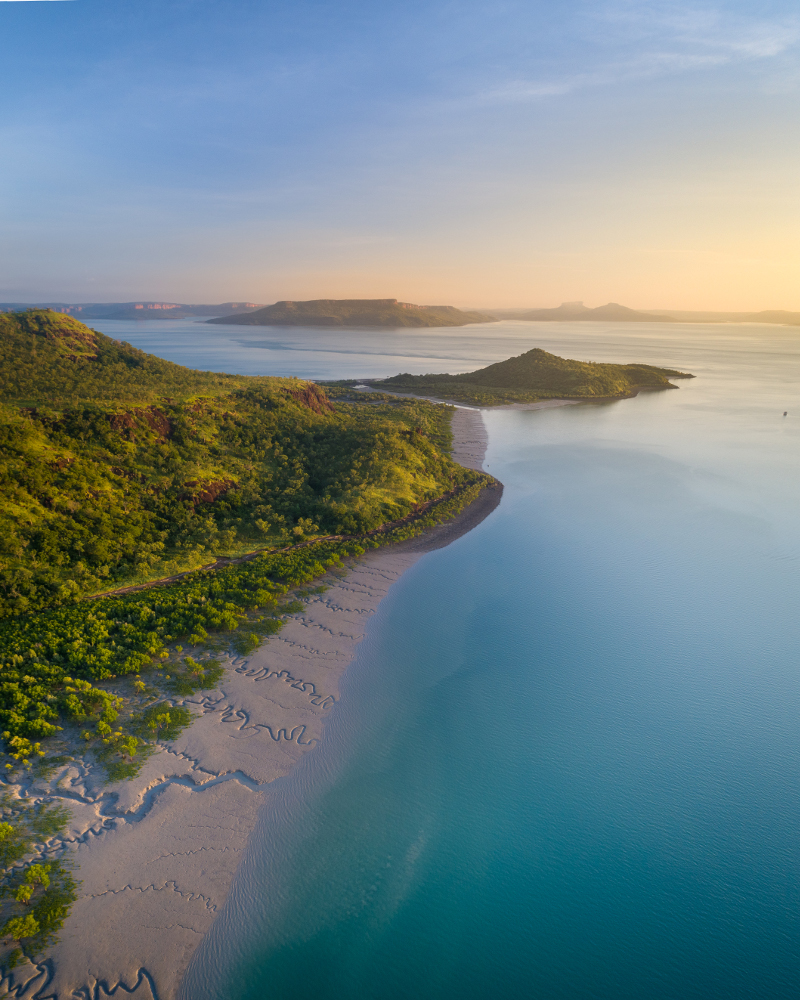 GET IN TOUCH
Contact Us now for a Personalised Quote and Information Booklet