Rowley Shoals Eco Cruise
A 6 day unforgettable experience for both our scuba diving & snorkelling guests alike
Day One – Depart Broome
You will be welcomed aboard the MV Diversity with a welcome drink and canapes at 4.30pm. The crew will show you to your cabin, before the chef prepares dinner; showcasing the best of the local Broome produce.
Day Two – The Lagoon
After an overnight steam, the MV Diversity pulls into the Lagoon at 8am where you can enjoy an energising fresh breakfast, before descending into a dive spot called "The West Side". The West Side is a coral wall, which is teaming with large tropical fish and perhaps a shark or two. Stop for a light lunch before launching into the afternoon dive. Our Dive Master guides you to an underwater playground, home of the big boys; Tuna, Mackerel, sharks and the large docile Potato Cods. Towel off and get ready to enjoy the gourmet barbeque on the sandy beach of Bedwell Islet, evening entertainment provided by the tropical birds that frequent the island.
Day Three – The Edge
We anchor at 8am in the pristine waters of the lagoon at Clerk Reef. The Lagoon offers an incredible array of tropical fish that dart in and around some spectacular corals. After lunch, rest the fins and relax into a guided drift dive through "The Edge", on the border of the atoll. An afternoon at "The Edge" caters for everyone; drop a line in, dive, snorkel or just kick back and watch the sun sink into the ocean.
Day Four- Mermaid Reef
Wake up with a chilled snorkel in the channel, before we steam to Mermaid Reef. Mermaid Reef is a pristine National Marine Reserve that is virtually untouched. Slip into the current and glide past huge clams, slim white-tip reef sharks to meet the local Potato Cods at the notorious Cod Hole. Relax in the sunshine, as the crew refill your tanks onboard and prepare for your first evening dive. Watch the reef come alive, and view the colourful fish and coral in a whole moonlight.
Day Five – The Wall
Buckle up for adventure, today we explore "The Wall". The most spectacular dive spot of the Shoals, A sheer 100m vertical drop that is home to myriad of corals and bright coloured fish. If you're lucky enough, you'll get to hang with a Hammerhead Shark before drifting on to observe turtles and more exquisite formations. After lunch we'll explore "The Net". An exciting dive that will take you on a journey through reefs and overhanging caves as the marine life watches on. As the sun sets relax and enjoy a fresh seafood dinner as the crew prepares for the overnight journey back to Broome.

 
Day Six- Arrive in Broome
Depending on conditions, we will aim to be disembarking at Gantheaume Point in Broome at 8am.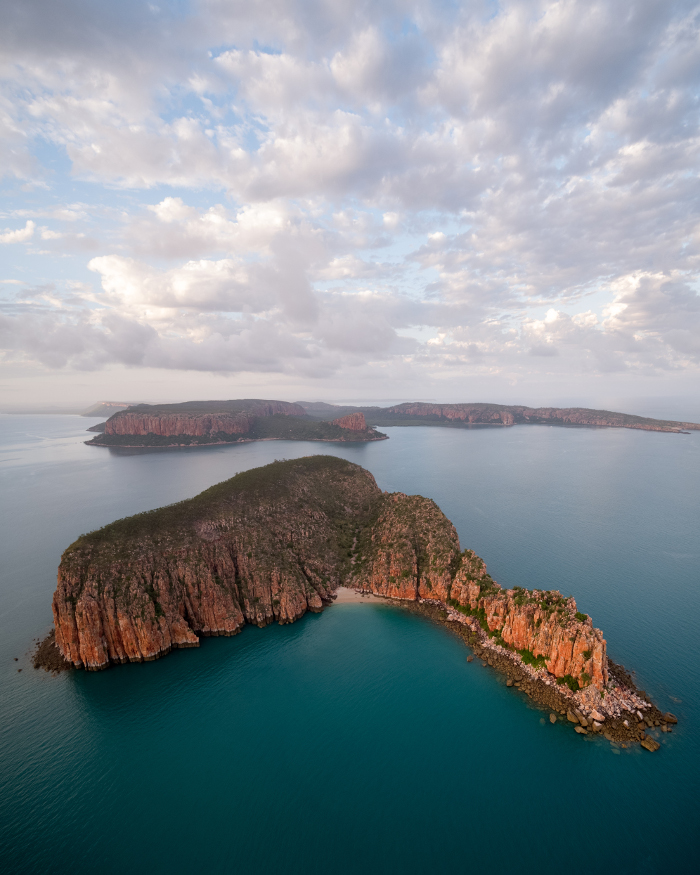 GET IN TOUCH
Contact Us now for a Personalise Quote and Information Booklet