West Coast Discovery Cruise
12 Day Perth to Broome Coastal Cruise
Day 1-2 Abrolhos Islands
The vessel will depart Fremantle in the afternoon. Once on board, you will have the opportunity to meet the other guests and crew, be shown your accommodation and taken through our safety procedures. Relax with a drink as the skipper steams out of Perth, en route to the Abrolhos. 
Day 3-4 Easter Group
Surfing, diving, snorkelling wake boarding, or just lounge in the sun – the activities on offer today are endless! We head for the Wallabies Group of Islands to soak up some surf or take advantage of our on board dive tanks to check out some interesting dive locations. In the afternoon we can spend some time exploring the shipwrecked Batavia, before cruising between Steep Point and Dirk Hartog Island in the evening
Day 5- Dirk Hartog Island
Awaken to the aroma of fresh coffee and breakfast being prepared. Once you are energized, you have some free time to explore the famous Dirk Hartog Island. 
Day 6-7 |Gnarloo Reef
Here you can spend the day surfing, diving, and fishing, before we head up to Gnarloo Reef in the afternoon. We'll keep our eyes out for any good spots to drop a line as we go.

 
 
Day 9-10 Barrow Island/Monte Bello Islands
The Monte Bellos are a magnificent group of over 100 islands that could easily keep us busy for weeks. There are plenty of activities here for any ocean lover to enjoy; surfing, snorkelling, fishing, and diving. There are even a few mangrove clusters where we can hunt for mud crabs. The spot is also a well known turtle nesting colony, which is a truly amazing experience. We'll then enjoy an evening cruise toward the Dampier Archipelagofor a dive, snorkel or fish. 

 
Day 11 – Dampier Archipelago
Day 11 is reserved for the keen fisherman, or jump in one of our tenders and we'll take you to some unbelievable snorkel locations that only a lucky few have seen. 
Day 12 – Arrive in Broome
Following breakfast, we arrive into Broome.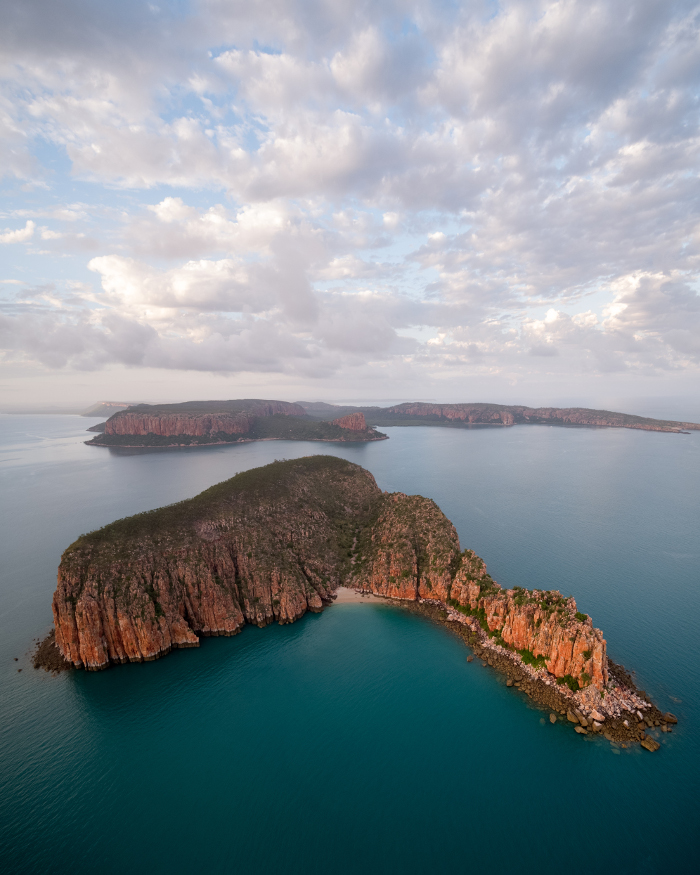 GET IN TOUCH
Contact Us now for a Personalise Quote and Information Booklet