On our cruises you will embark on an adventure of a lifetime onboard MV Diversity. Our sleek and contemporary 67 foot catamaran can accommodate up to 12 guests. The twin hull design provides wide spacious areas to relax and unwind, yet is small enough to access the most secluded anchorages.
After a day out on the water, MV Diversity becomes a sanctuary, a space where you can relax, retreat, and unwind.  Chillout with a cocktail in our lounge or savor the sunset on the back deck as our chef prepares a stunning gourmet dinner.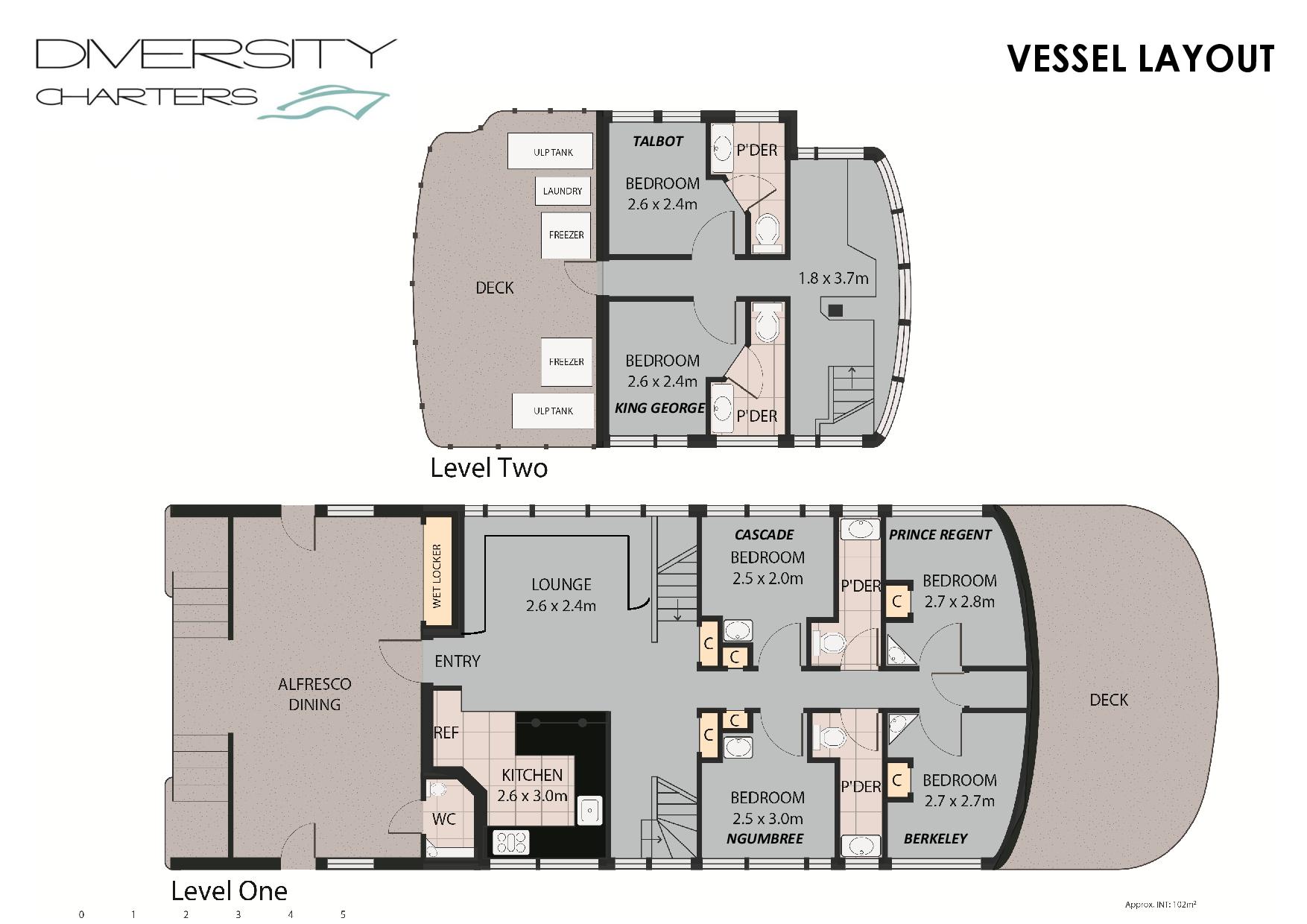 MV Diveristy Rooms
***Please note that all double cabins can be changed to twin bedding if needed.
Mid-Deck Twin Cabin Room
Located on the mid-deck (level-one), the Mid-Deck Twin cabin features two single beds.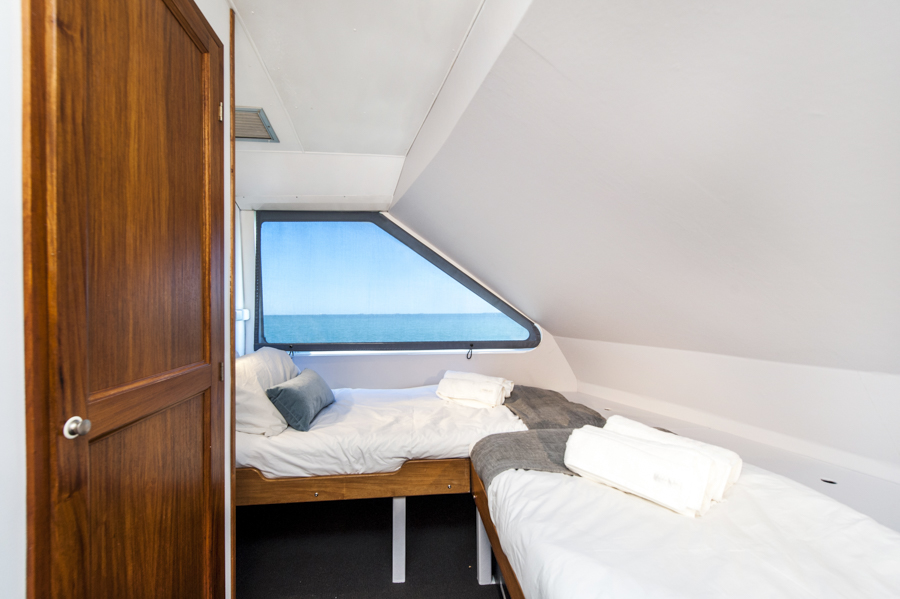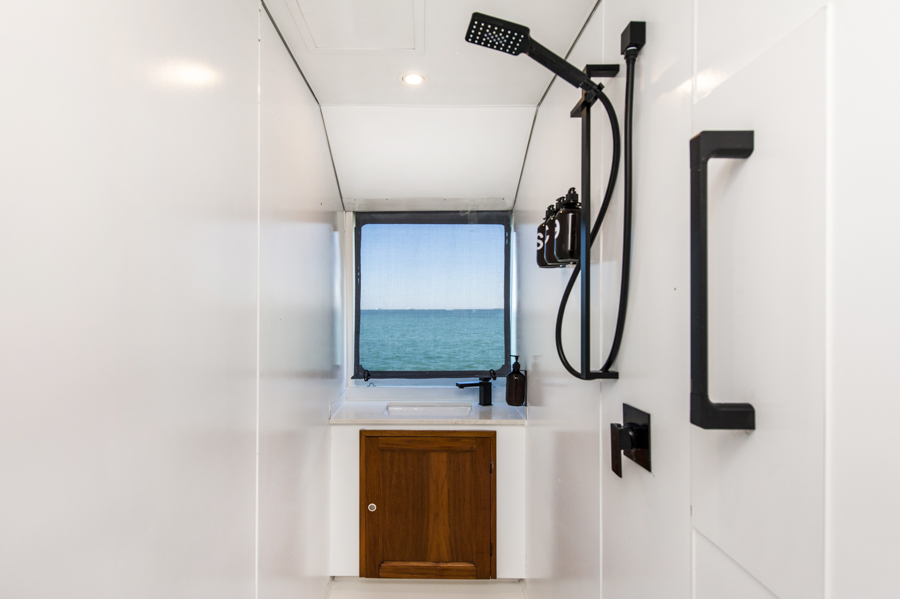 Statesman Double Cabin Room
Located on the mid-deck (level-one), the Statesman Double features a double bed.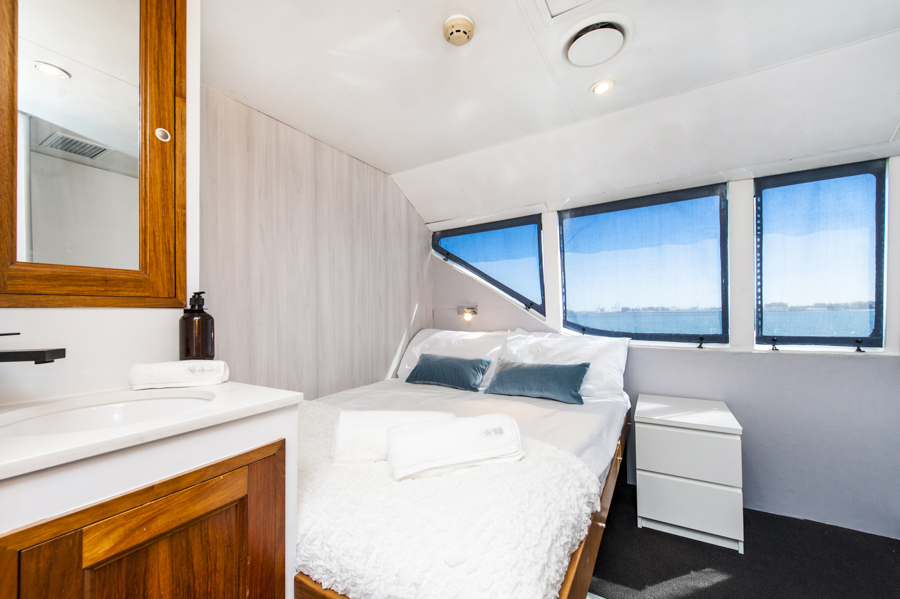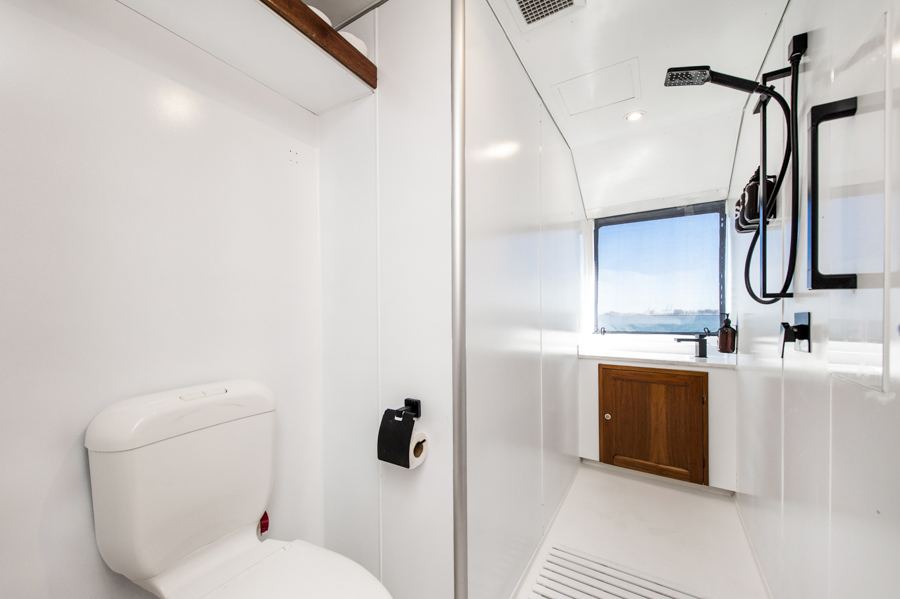 Flybridge Double Ensuite Cabin Room
Located on the upper-deck (level two), this room features a double bed with it's own bathroom within the room.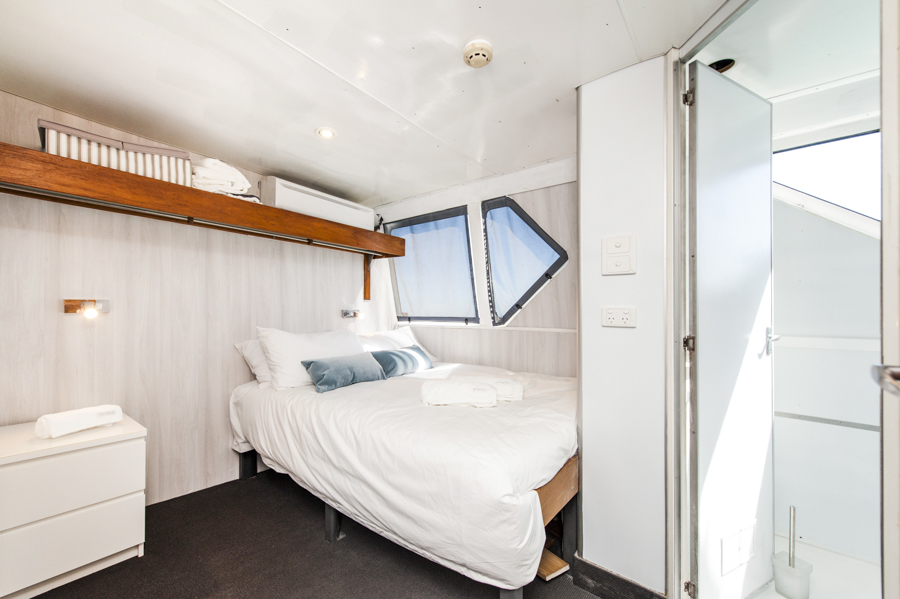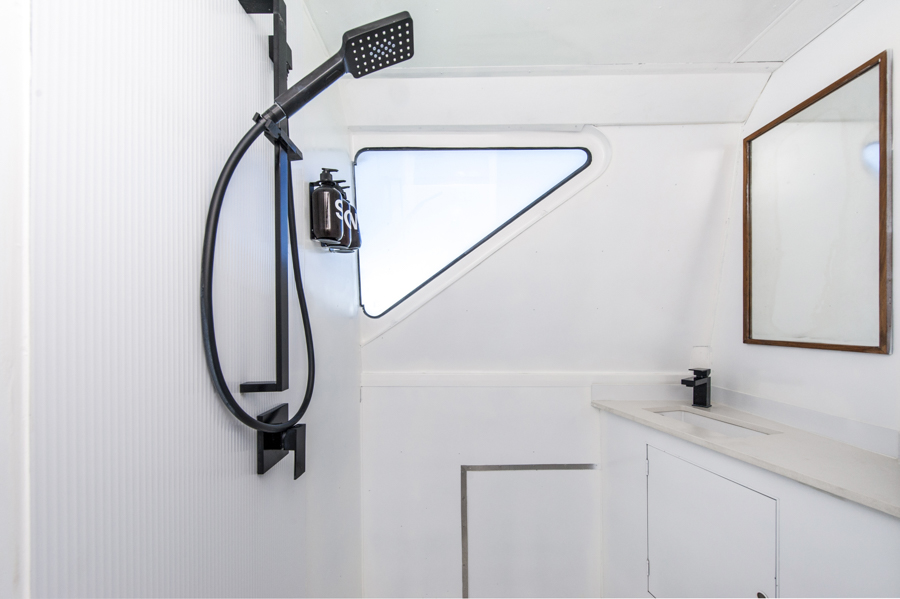 Take the 3D Tour
MV Diversity can comfortably accomadate up to 12 guests.  The unique twin hull design affords our guests extra space and comfort; featuring three open-air deck areas, indoor and outdoor dining options, a spacious lounge and bar area and six stylishly appointed cabins.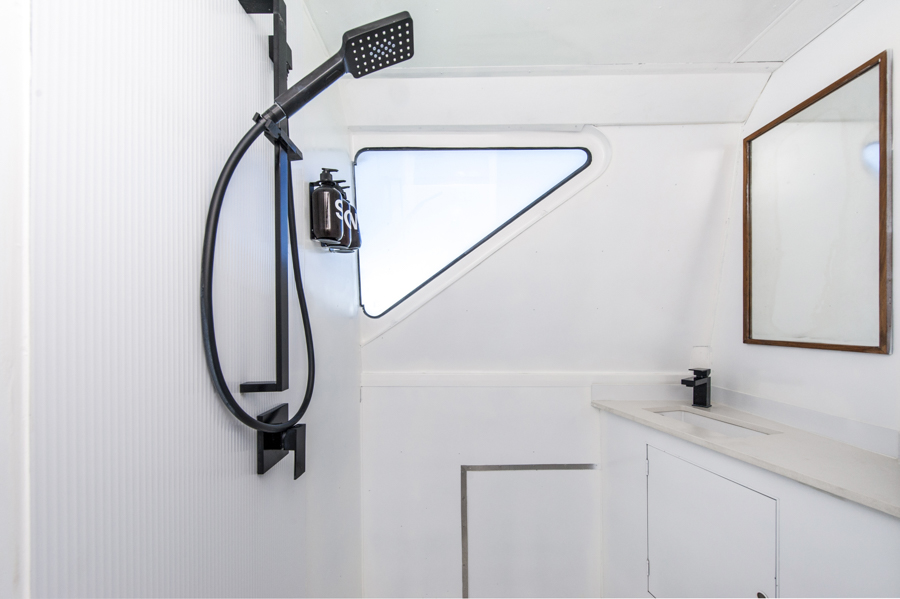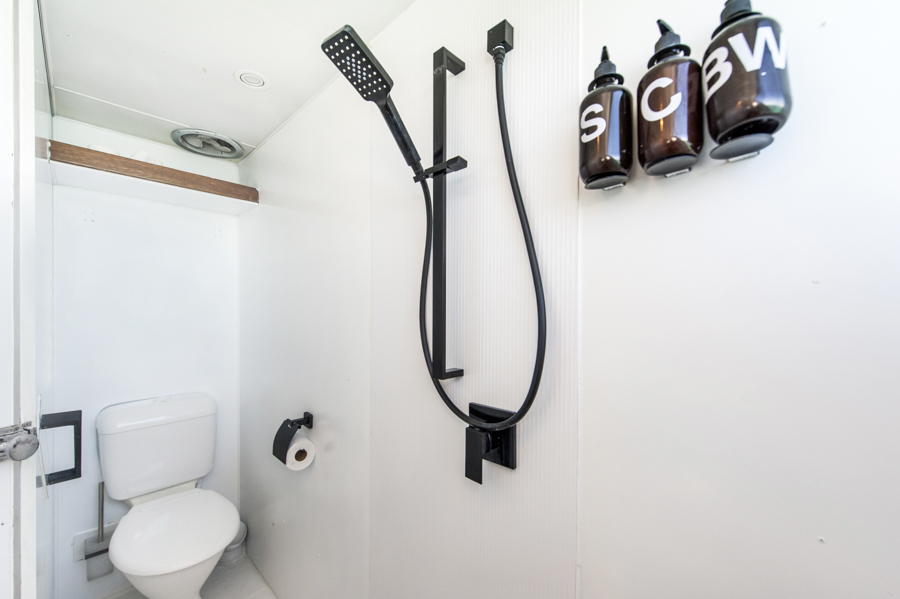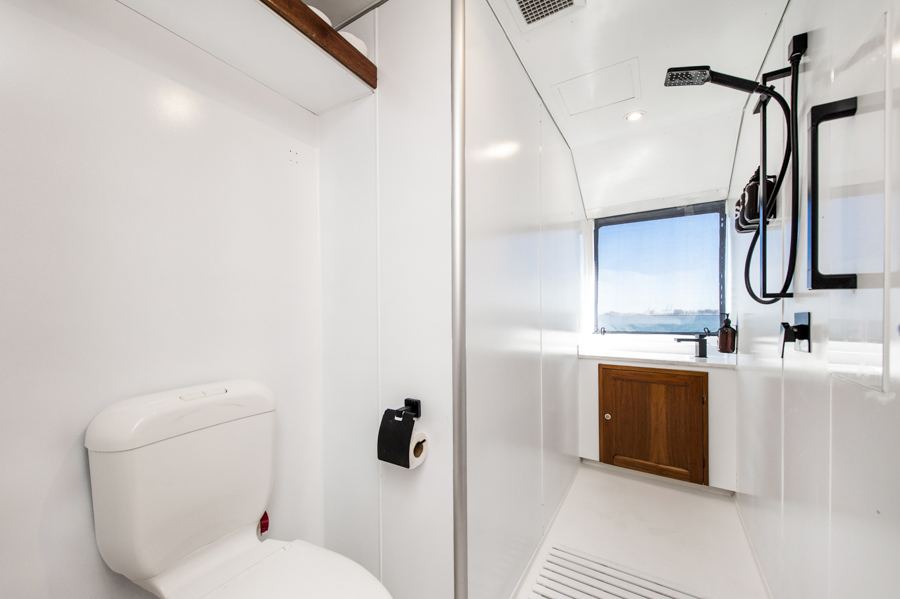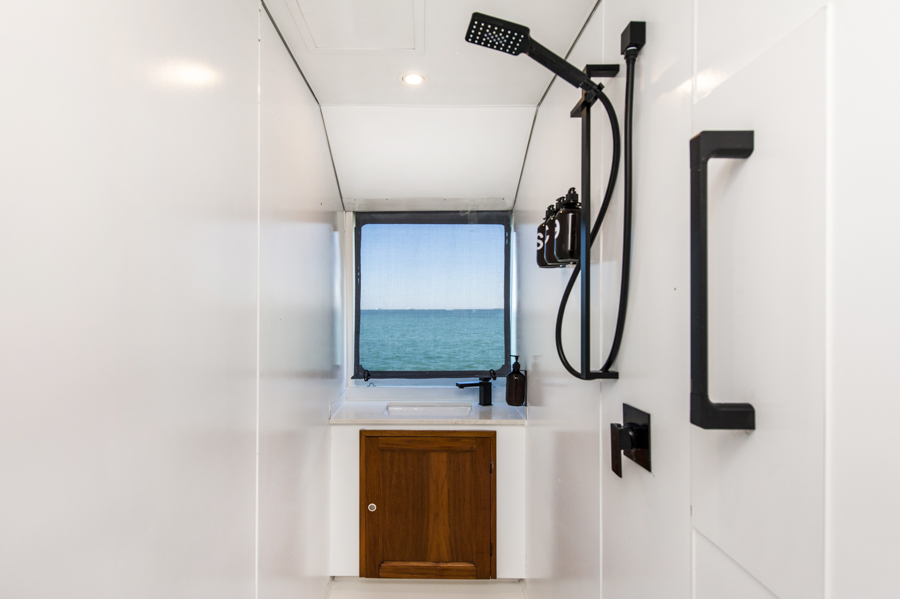 Bathrooms
MV Diversity has a choice of Ensuite and Shared Bathrooms.  The two flybridge cabins are ensuited, while the middeck rooms are shared.  There are two bathrooms between four rooms.  These bathrooms are detailed daily and kept in immaculate condition.
Living Areas
MV Diversity has great living areas for you to enjoy your cruise.  With two eating areas and three living areas you will be sure to enjoy your excperience.